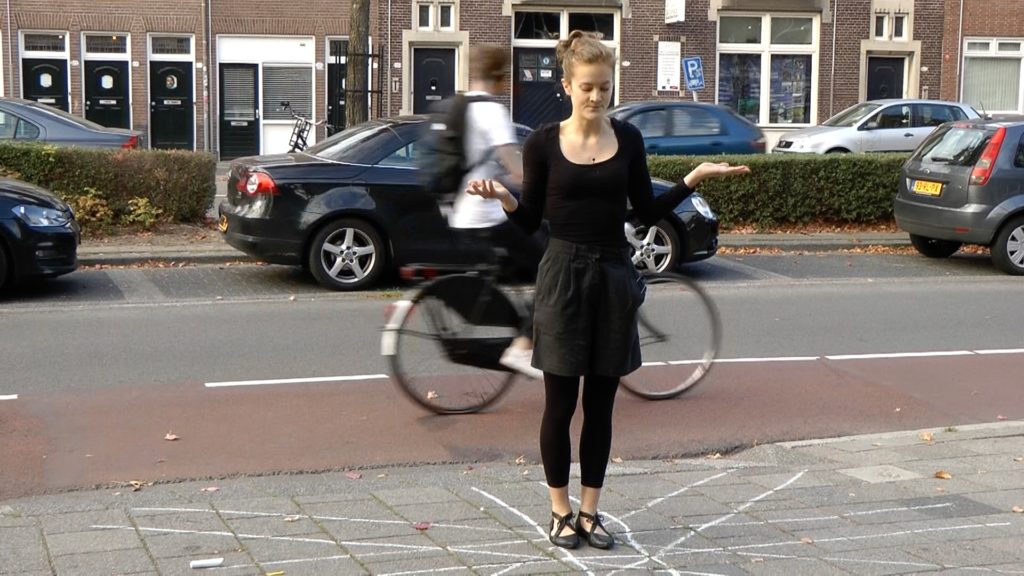 "research across the arts, sciences and humanities resides in the questioning of fundamental conceptual structures, models and metaphors"

Wilson, Brett, Barbara Hawkins, and Stuart Sim, eds. Art, Science, and Cultural Understanding. The Arts in Society. Champaign, Illinois, USA: Common Ground Publishing LLC, 2014.
Artist statement
As a young researcher, I aim at working in the interdisciplinary space between the Arts and the Sciences and to combine this work with artistic sensibility. I consider both academic and artistic work as 'research': a way to make meaning which employs different tools and builds on different traditions. I borrow academic methodologies as a starting point. I particularly like interviews as they allow me to listen to people's everyday life stories, which I think help situating the knowledges one goes about constructing in research processes.
In more or less explicit ways, the body is often at the centre of my inquiry, both as a subject and as an object of research. The body is for me not only an inexhaustible source of wonder and mystery, but also a limit and a point of reference, the inevitable point of departure, even for theoretical inquiries. Therefore, I look for ways to grasp it, in its environment and to make it 'mine' as a form of empowerment.
---
Bio
I was born and I grew up in the Republic of San Marino. I graduated from a high school in Rimini (Italy) with a Figurative Arts / Painting curriculum. During that time, I spent one year in Trat (Thailand) as an exchange student, hosted by a local family. Since 2016, I study Liberal Arts and Sciences, major Culture and History, at the University College Freiburg (Germany). During the Academic Year 2018-19 I studied at the University College Groningen (Netherlands) with an Erasmus + scholarship.